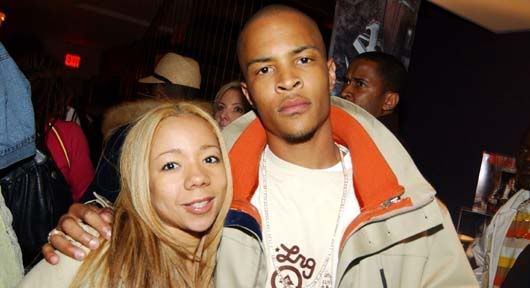 According to an interview posted on BET.COM, rapper/actor, T.I. says he isn't with Tiny (from Xscape fame) anymore… Check a snippet of the interview..
BET.com: Are you still with Tameka "Tiny" Cottle?

T.I.: I regret to inform you that I'm single. We're still on good terms. I just think we're in two different places. Those were some of the best years and best times of my life with that person. When people are not happy, they have to make decisions. I ain't trippin.

BET.com: Tameka was older. Do you prefer older women?

T.I.: I like women. I can find something to like about older women. I can find something I like about younger women. Not too much younger, possibly a mature 21, 22.

BET.com: What do you look for in a woman?

T.I.: Every person is different. You know, whatever their strengths are, I like them for that and whatever their weaknesses are, I accept them for that. I got my stuff with me, so you have to accept people, you can't judge people. You have to live and let live.
Damn, I just read an article about him in Jewel Magazine, and it sounded like they were doing good. I know some of yall ladies are happy as hell now. Personally, T.I. is too damn short & skinny for my taste. Dude can flow though.]]>